Nigerian scholar and former Presidential aide, Mr. Reno Omokri has reacted to the strange fire outbreak at a Lagos beach this afternoon.
The fire has stirred mixed feelings, fears as well as reactions among many Nigerians.
This is because fire burning inside water is a very rare occurrence. Water and fire are two opposite phenomenons naturally. It is either water quenches fire or fire doesn't burn around water in the first place.
However, against the natural setting, a popular Lagos beach witnessed the rare occurrence today when fire exploded suddenly out of water.
It started off gradually until very thick, dark smokes were ascending the sky, the fire burned and kept spreading towards the beach while people gathered in amazement at such a sight.
Checkout pictures from the viral video of the event.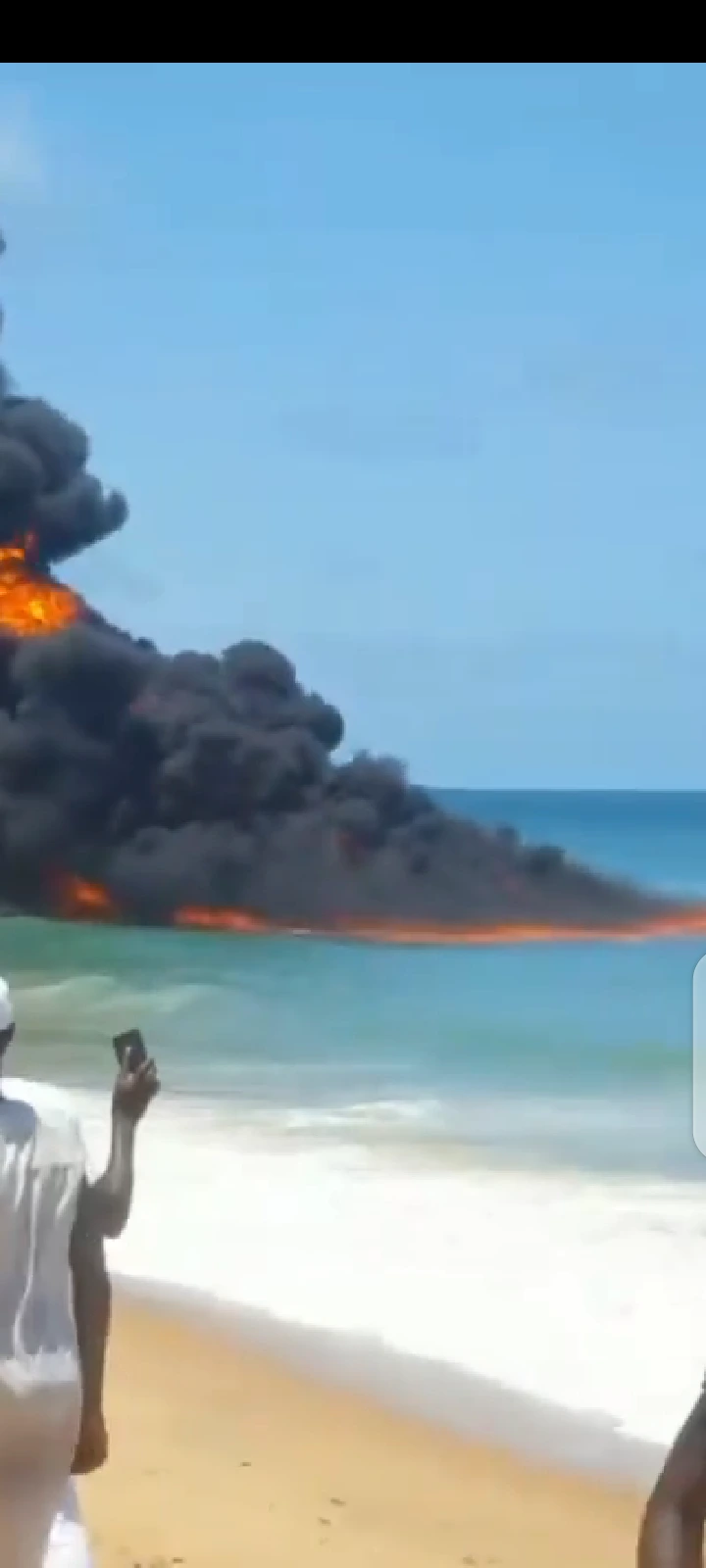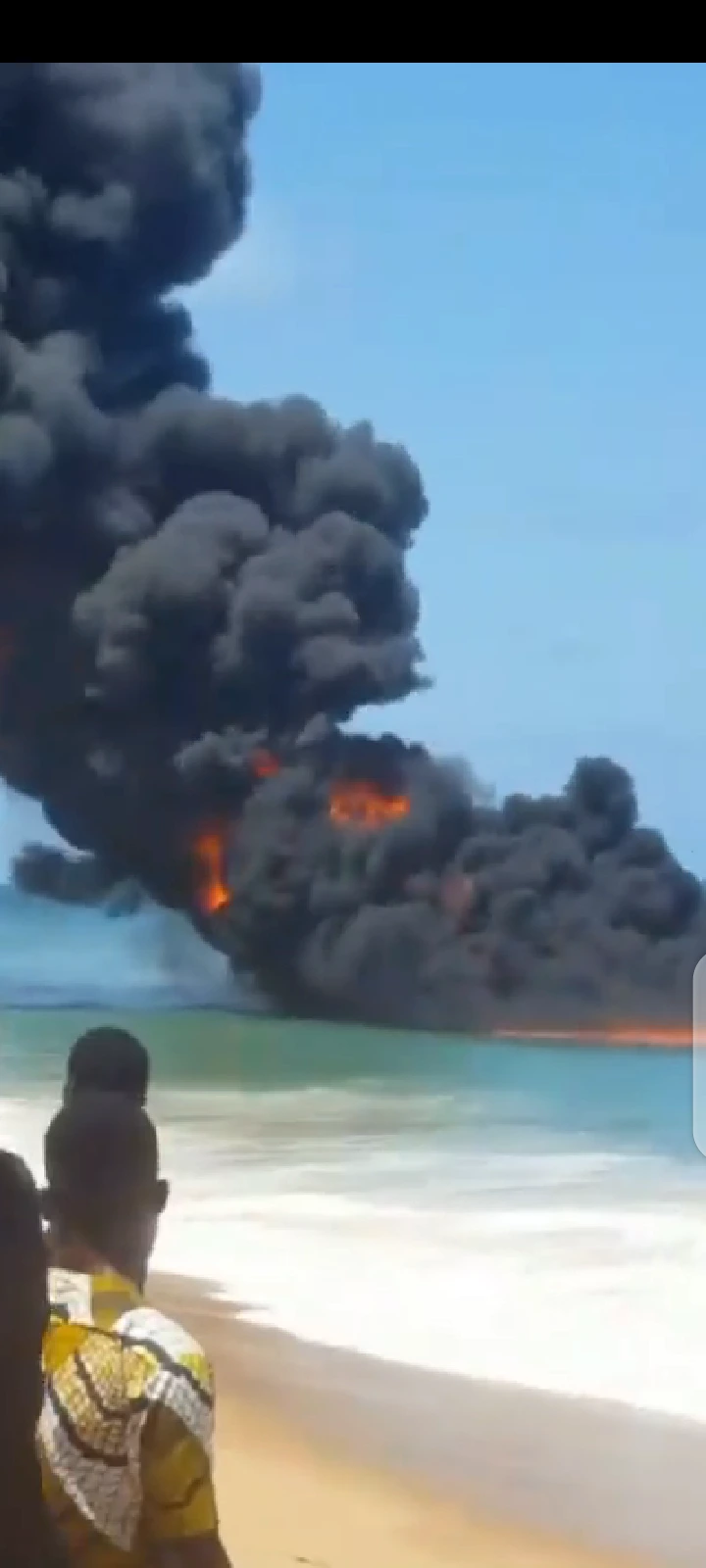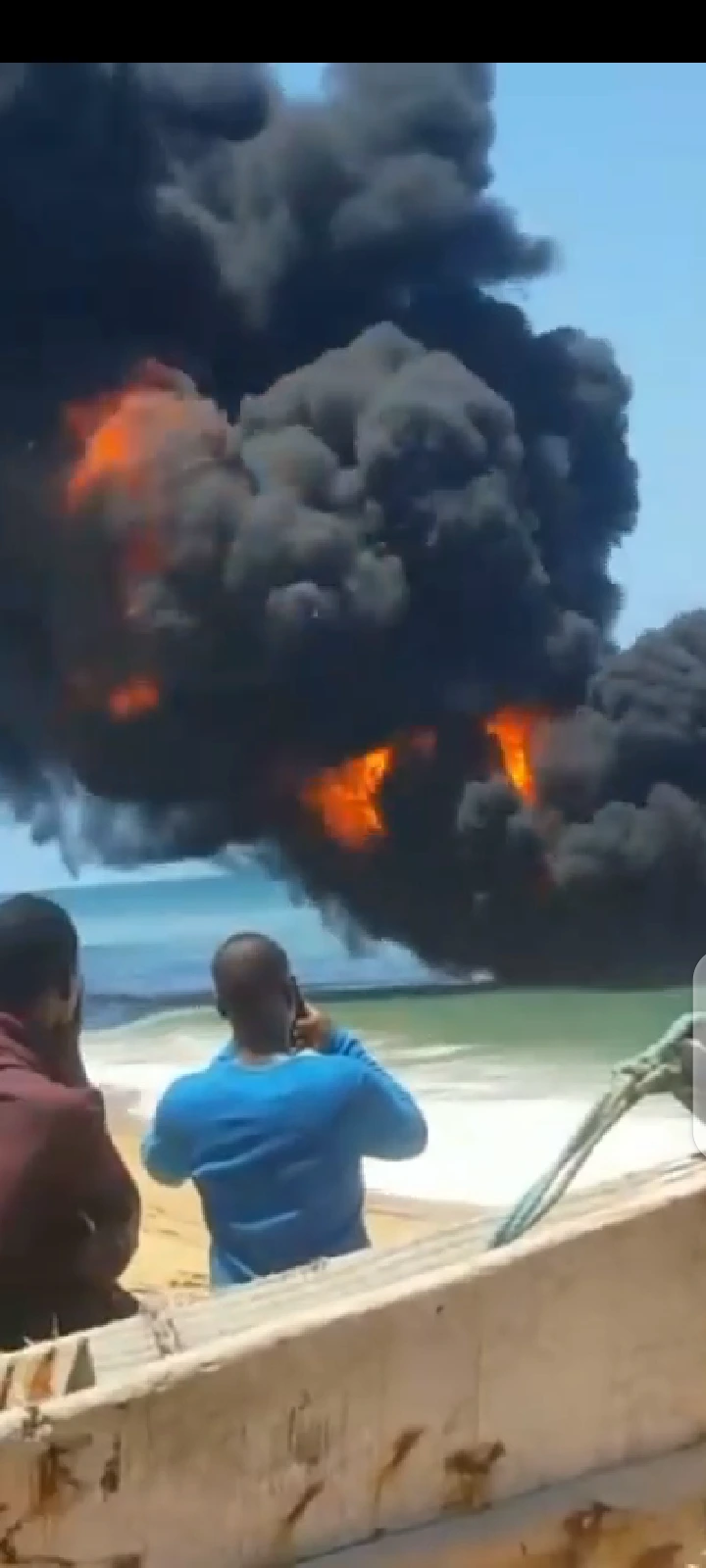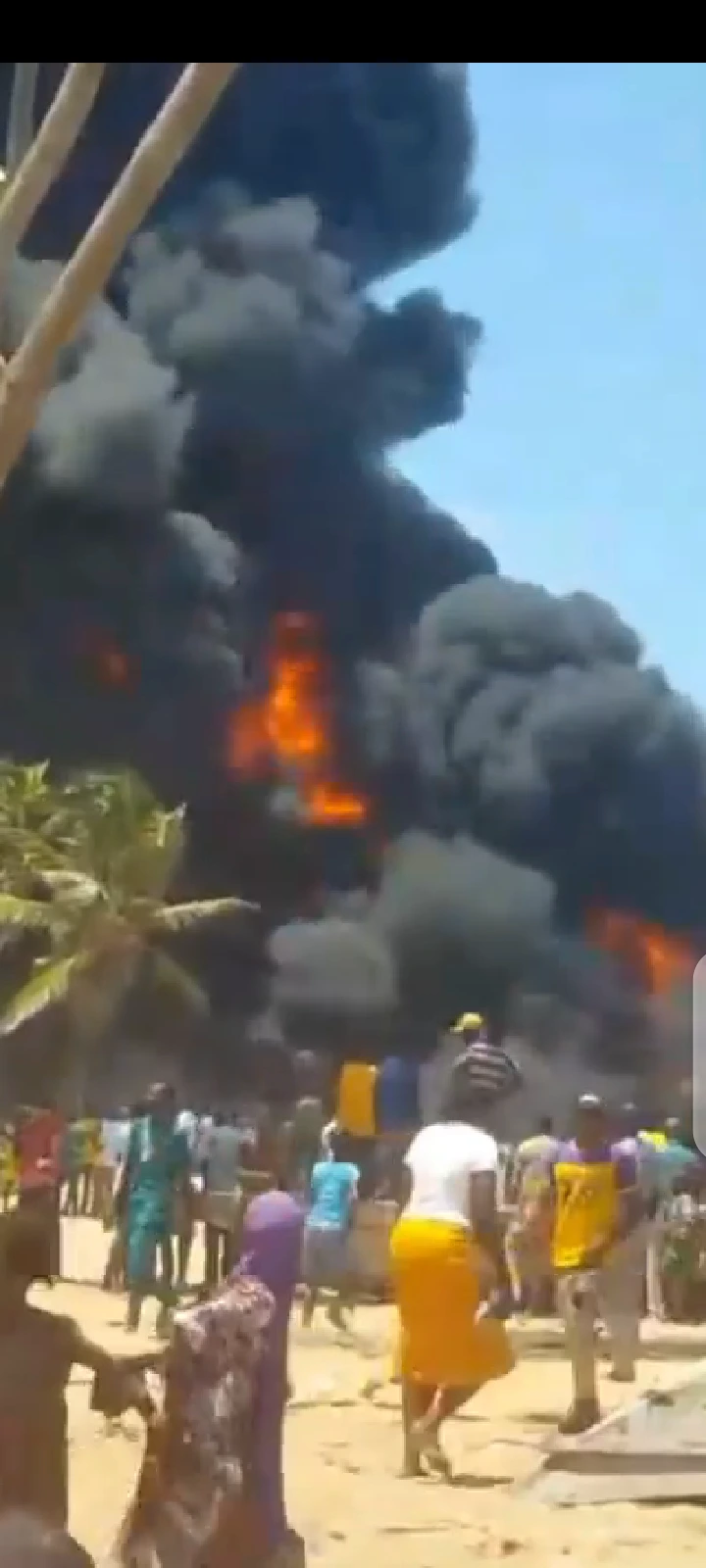 Reacting to this on his Instagram page, Mr. Reno said that this may be caused by a burst pipeline.
This means that if there is any oil pipeline that might have been channeled through that water, it may have been tampered with.
Checkout his post below.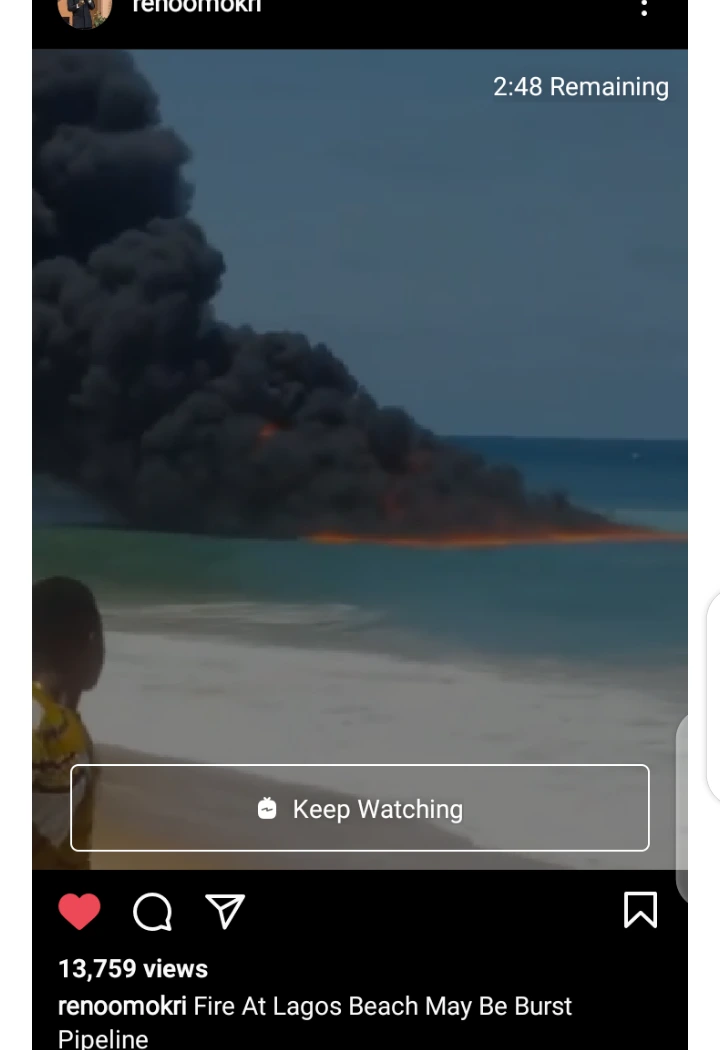 His post has calmed many panicking hearts as people have already alleged that it is the wrath of God or the gods against Nigerian.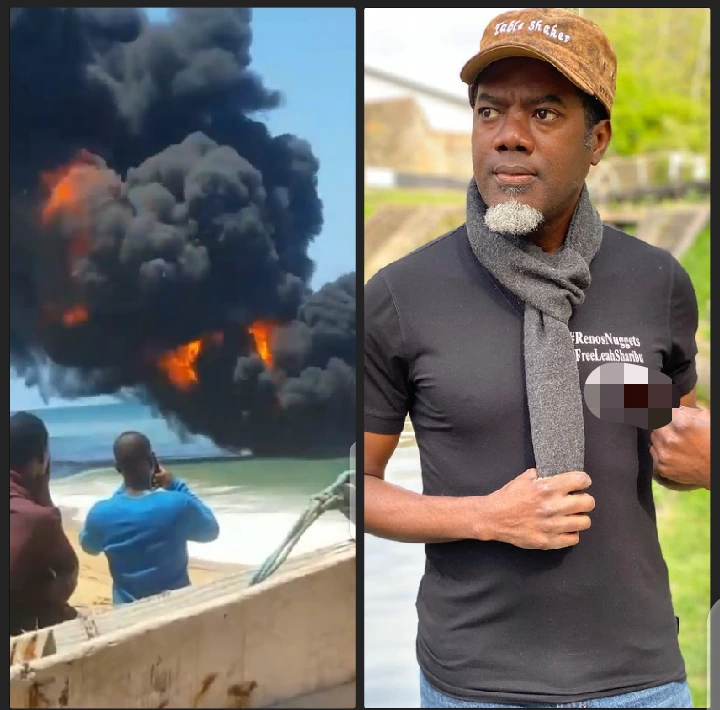 Do you have any other thing you think may be the cause as Nigerians wait for marine engineers and other related bodies to examine the occurrence and disclose what happened?