Hours After Cuppy Jumped Into Ocean, See What Naira Marley Said To Her That Got People Talking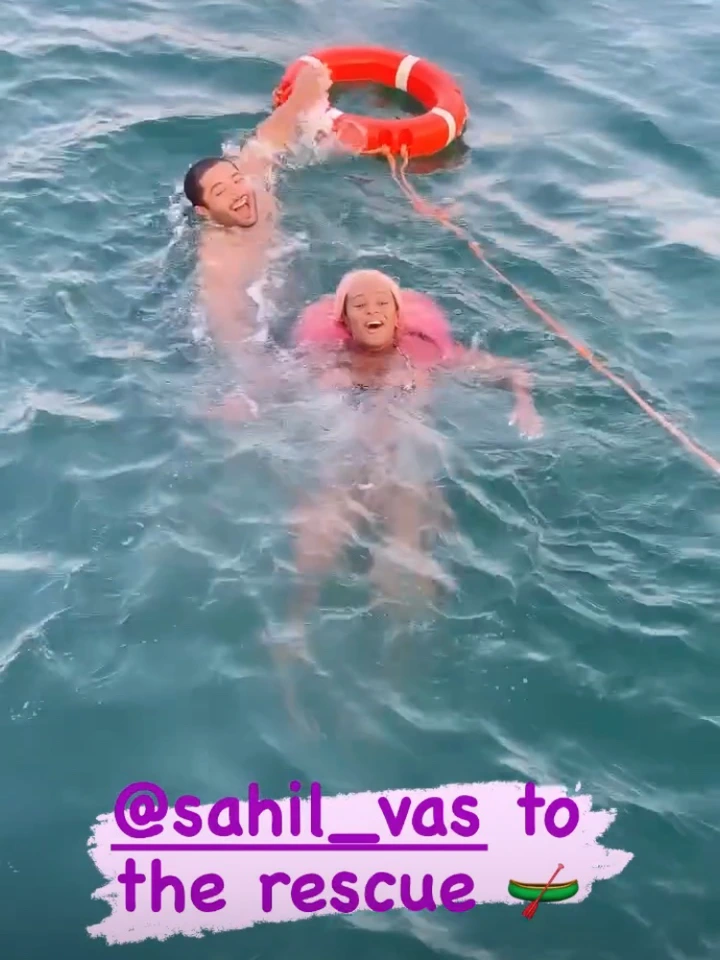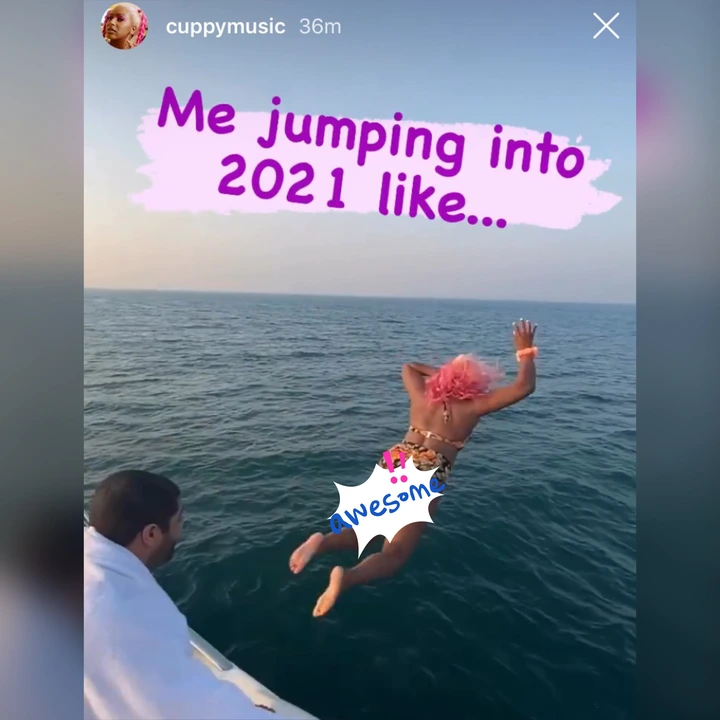 hours after Cuppy jumped into the ocean at Dubai while having fun, see what Naira Marley said to her that got people talking. According to him and I quote; "Olorun maje, I can never ever". Cuppy told Marley that is because he's not from Epe like her. See screenshot.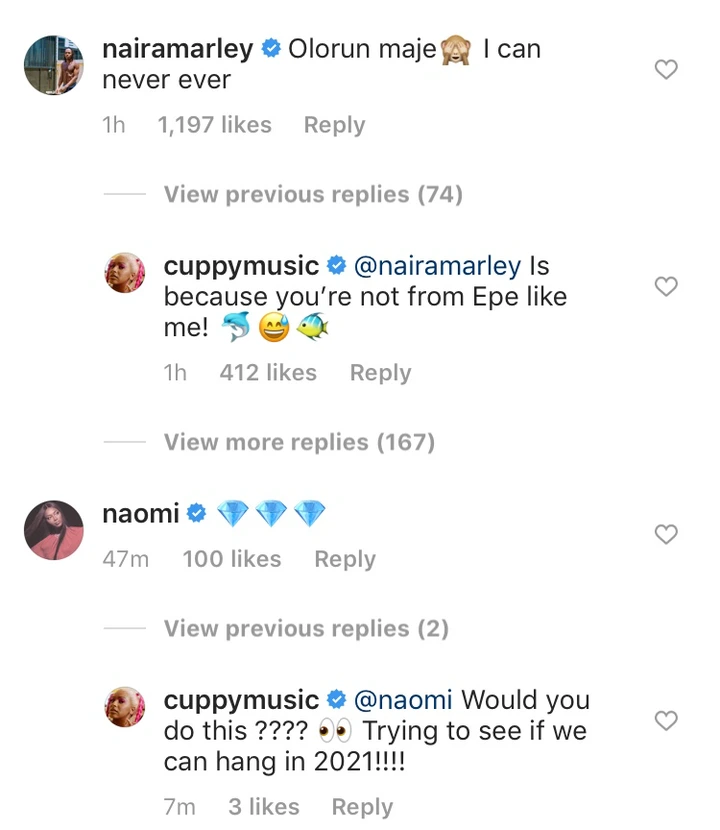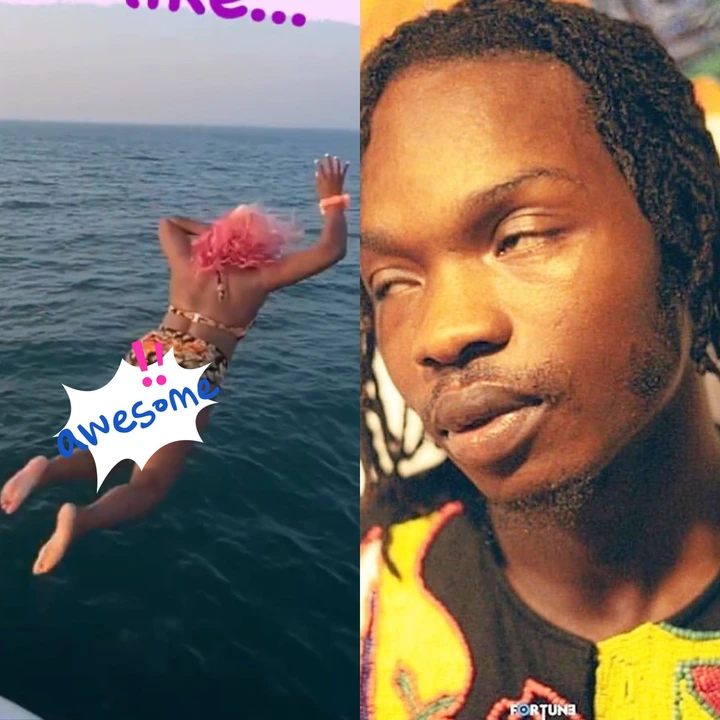 Karina_khalid - @nairamarley malians no dey fear na.
Hadey_jnr - @nairamarley president shey you they fear no.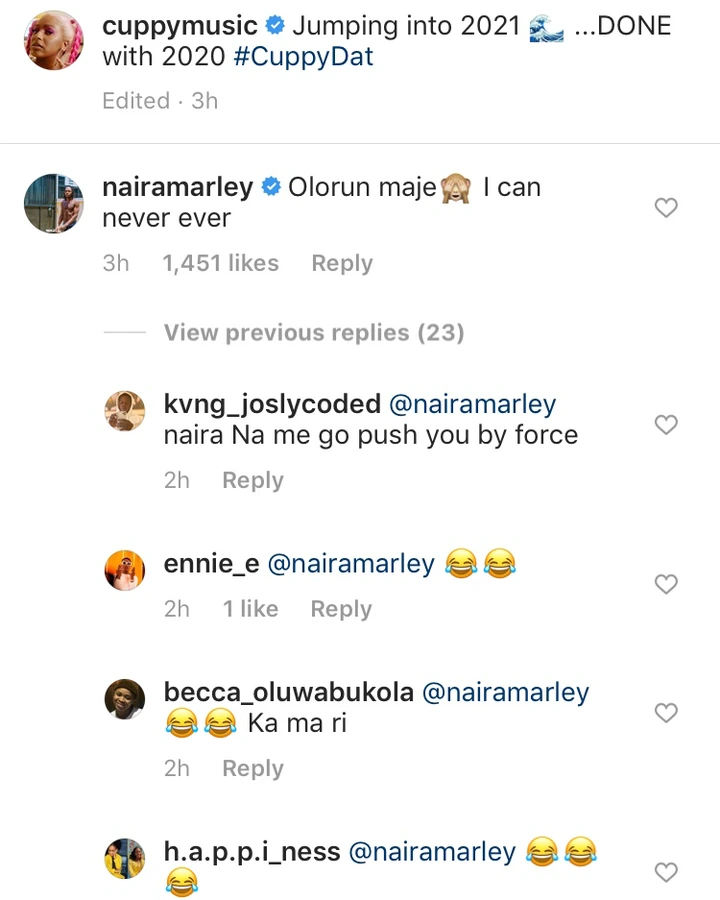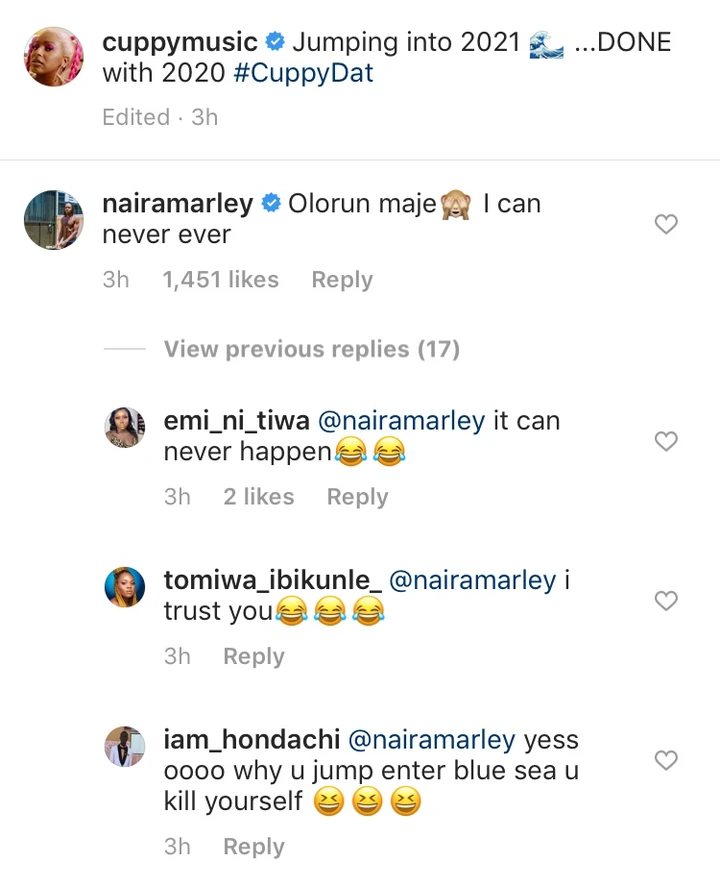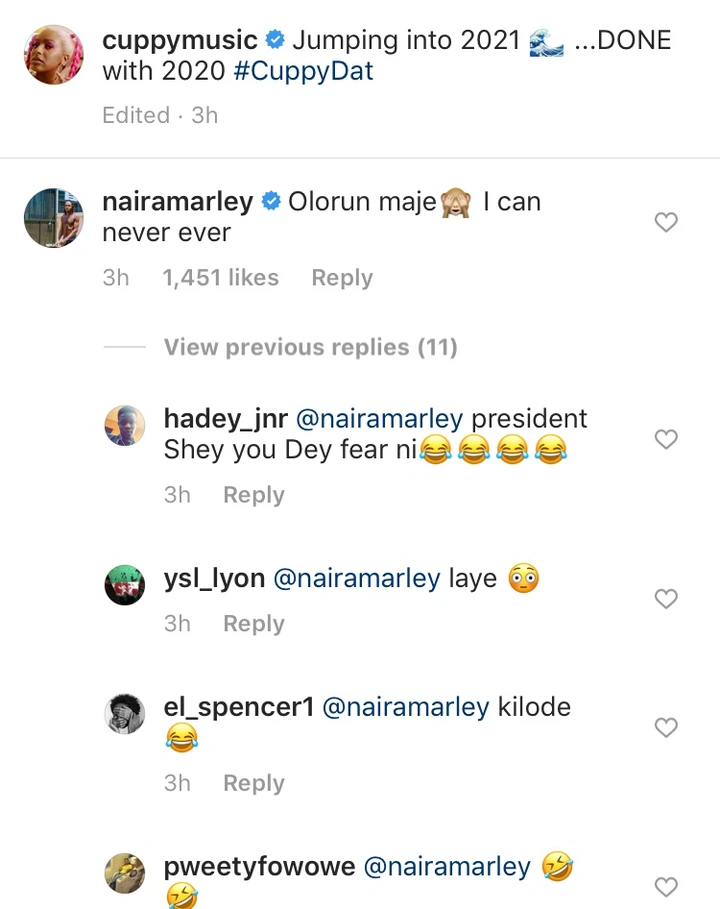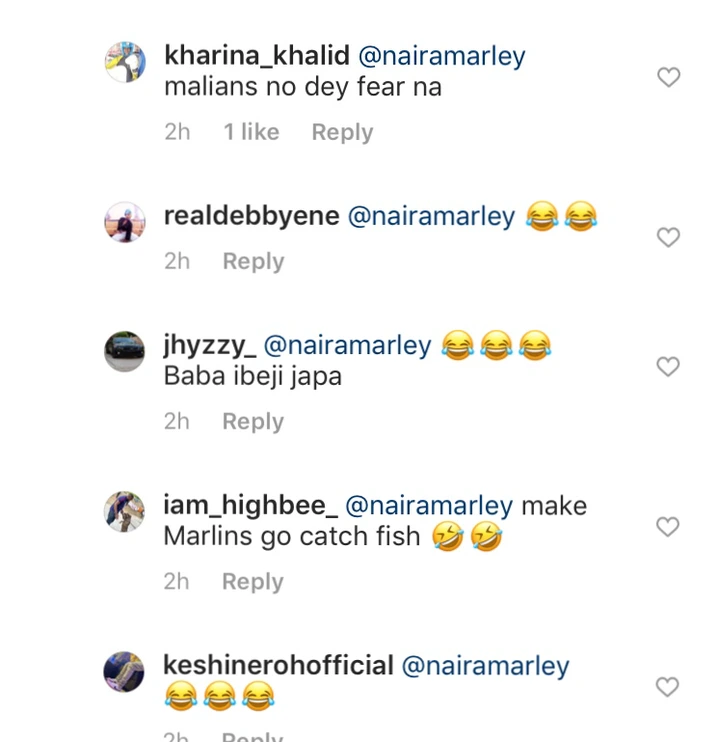 Can you jump into an ocean like Dj Cuppy? Drop your comments below.